For people with mobility issues, a home elevator is a great long-term investment, which allows access to all rooms, without encountering stairs.
Alternatively, as a luxury purchase, a home lift provides the same level of convenience for owners of two or three-storey homes, at a reasonable price.
But how much does a home lift cost? Whether you are looking for home lifts prices, ahead of time, for a building or renovation project or you want to adapt your existing living situation, home elevator costs in Australia can massively vary from one company to another.
A home lift company, for example, may provide you with a residential lift cost in their quotation but not include any site preparation or installation work. There are also many different types of home lifts on the market so home elevator prices and residential lift prices vary depending on the lift and what is involved in the application.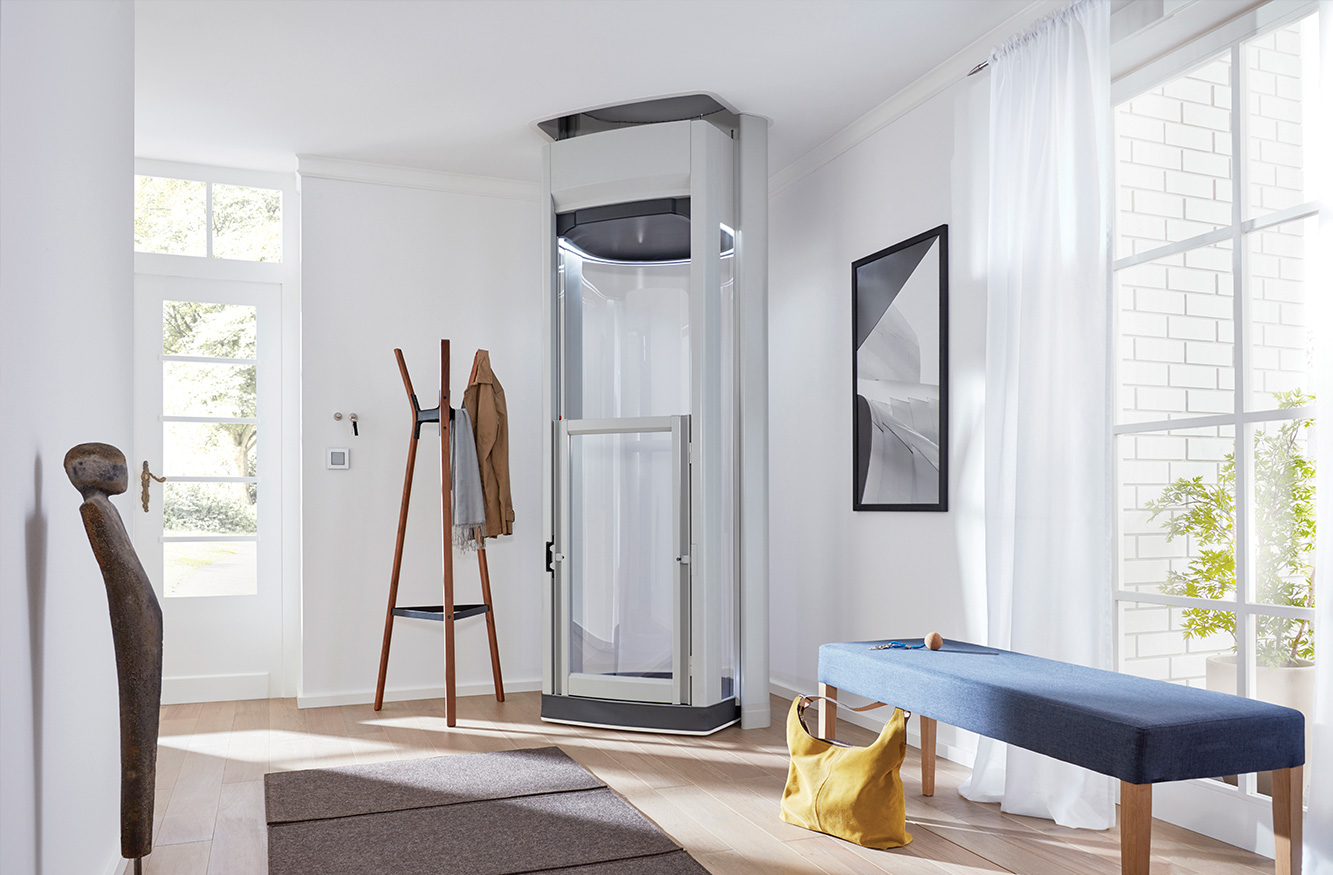 A Hydraulic Home Elevator is powered by an electronic pump that transmits hydraulic fluid to a jack with the elevator pushed up and down by a piston at the base. A hydraulic elevator usually takes up a lot of space, around 15 square feet, and requires a separate machine room for the equipment that runs the elevator. The typical home elevators price for a basic hydraulic home lift, based on a standard installation, is between $40,000 and $50,000.
A Traction Home Elevator moves up and down a shaft using cables with a counterweight to balance the weight load. It does not need a machine room but extra room at the top of the elevator to house, the typically large components, that run it. Traction lifts are typically more expensive than hydraulic lifts. The residential lift cost for a basic traction home elevator, based on a standard installation, would be $55,000 plus.
At Compact Home Lifts, we have introduced a unique option to the home elevator market – a Non-Hydraulic Home Elevator with an innovative rail design and drive system that requires no supporting wall and no hydraulics or vacuum systems. Our home elevator plugs straight into a regular power outlet with no additional external power packs.
With a small footprint of less than a square mete, the Compact Home Lift is a self-supporting structure that travels on twin rails. When the lift moves up and down, the weight of the structure and the home elevator is carried in compression through the rails and into the floor of the home.
Unlike hydraulic or traction lifts, all of the mechanics of the Compact residential lift are contained, out of sight, at the top of lift making it easy to service. Our home elevators costs, based on a standard installation, are much more affordable at around $30,000. For more information on the Compact Home Lifts range or to organise an initial consultation, contact us here:
Contact Us